Follow the link below to purchase Joseph Volleyball fan gear!
https://fancloth.shop/F3QHP
#volleyball #sports #wallowacounty #fall #gear
JOSEPH SCHOOL DISTRICT NO. 6 BOARD MEETING AGENDA September 28 th , 2022 4:00 PM SPECIAL BOARD MEETING Joseph High School – Boardroom 400 Wm. E. Williams Ave. Joseph, OR 97846 NOTE: Those wishing to speak before the School Board are requested to sign the participation sheet prior to the start of the regular meeting. 4:00 1.0 Call to order Board Chair 2.0 Flag Salute Board Chair 4:05 3.0 Action Items A. Approve Cole Kiesecker as a classified employee. B. Approve Casey Flory as a classified employee. C. Approve Laura Beach's agreement for the district to provide insurance through June 2023. 4:12 4.00 Next Regular Meeting October 10 th , 2022 at 5:30 PM in the Food Science Room 4:15 5.0 Adjournment Board Chair
Community BBQ!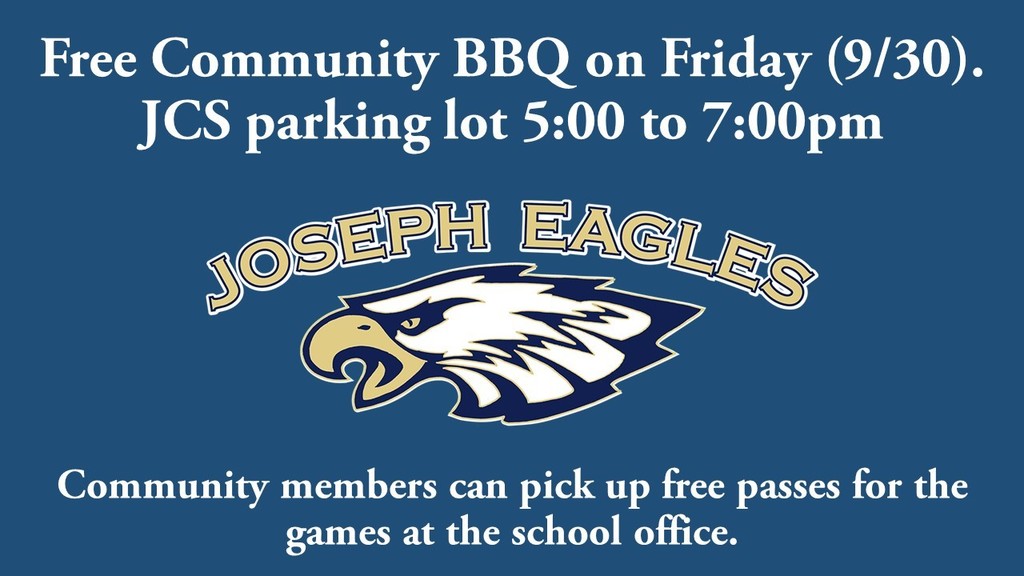 Butter Braid Music Fundraiser COMING SOON!!! Be on the lookout for information letters and emails.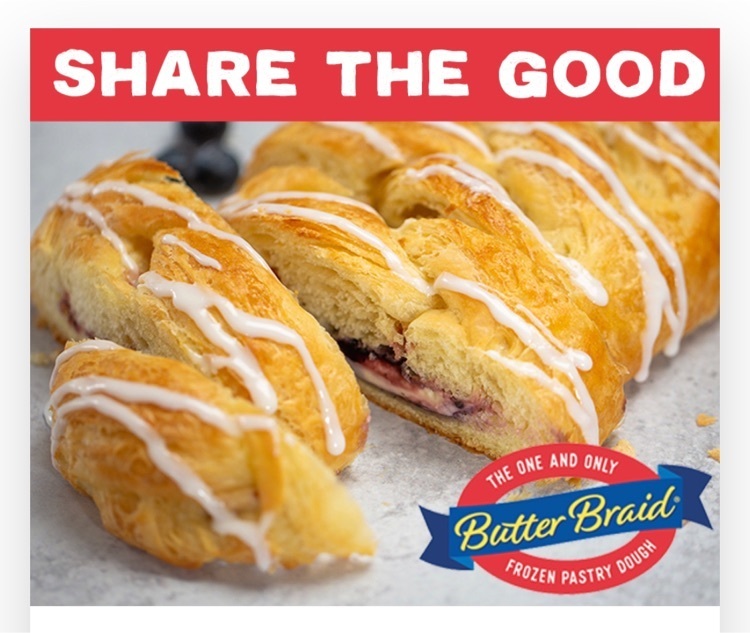 JV FOOTBALL TONIGHT 6pm in Enterprise!
Homecoming Week Sports: Football (9/30 Friday) at Home 7pm vs. Pine Eagle Volleyball (9/30 Friday) at Home 4pm vs. Pine Eagle
Joseph Eagles 2022-23 FCCLA Officer team!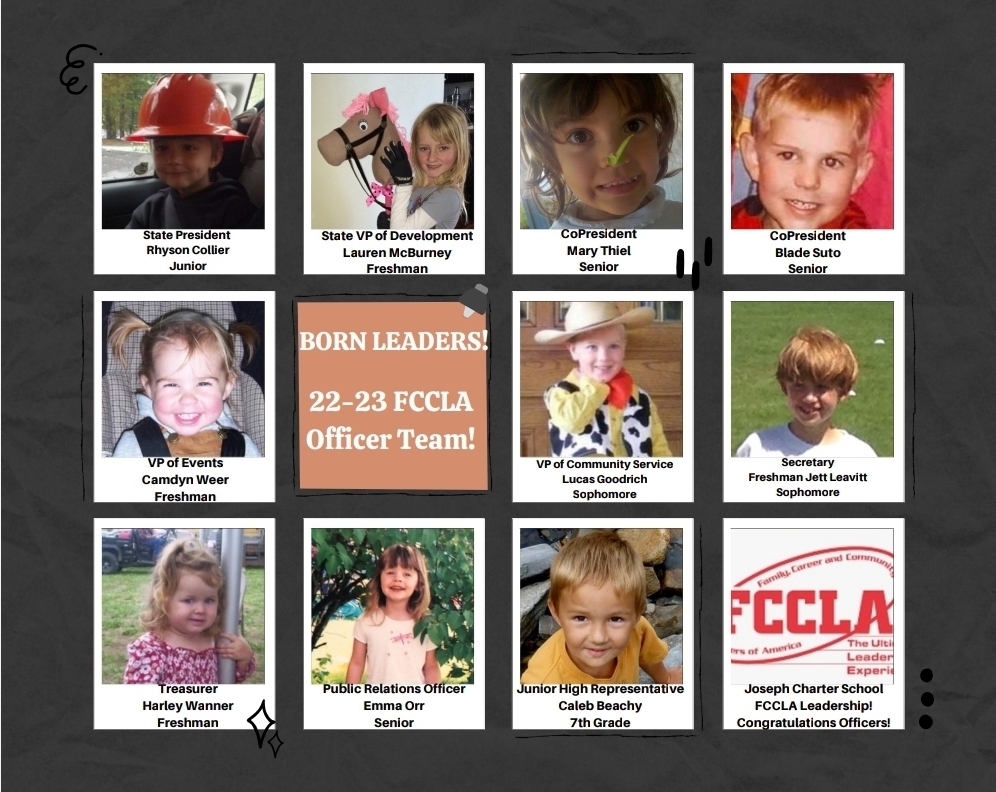 MS Boys Basketball Schedule Practice Schedule: TBD First game is Oct. 28th, 10am at home!
HOME GAME- VOLLEYBALL 9/23 Friday 3pm: vs Powder Valley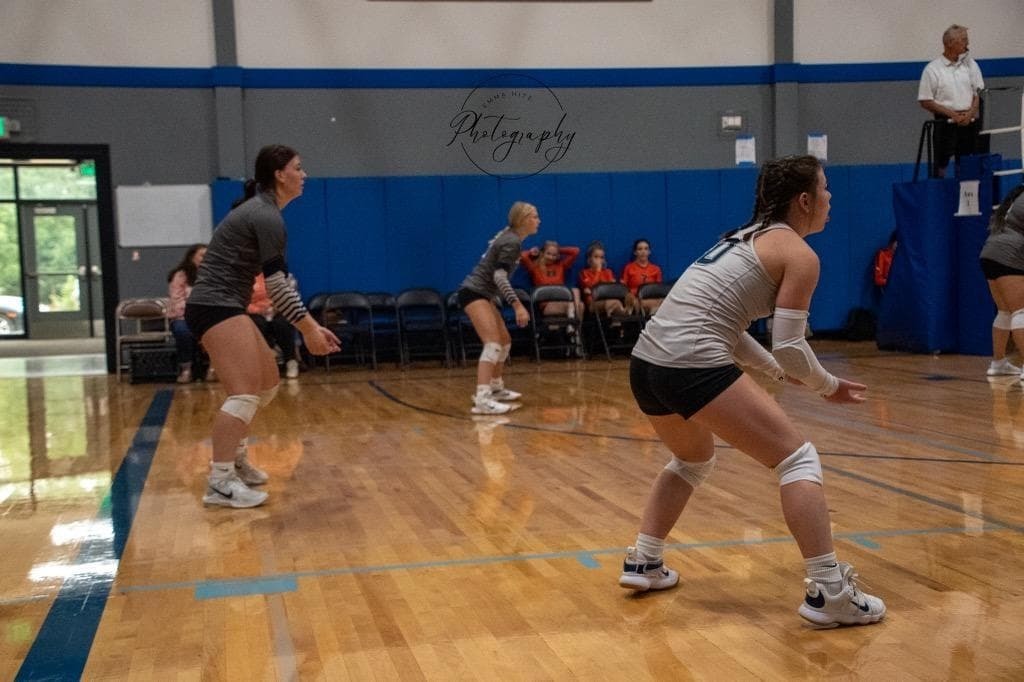 Need to pay for lunch or breakfast? Pay online at
www.mymealtime.com
or drop off your payment to the office. To qualify for free meals please pick up a form or fill out the application online at ode.state.or.us/apps/frlapp #lunch #breakfast #mealtime #school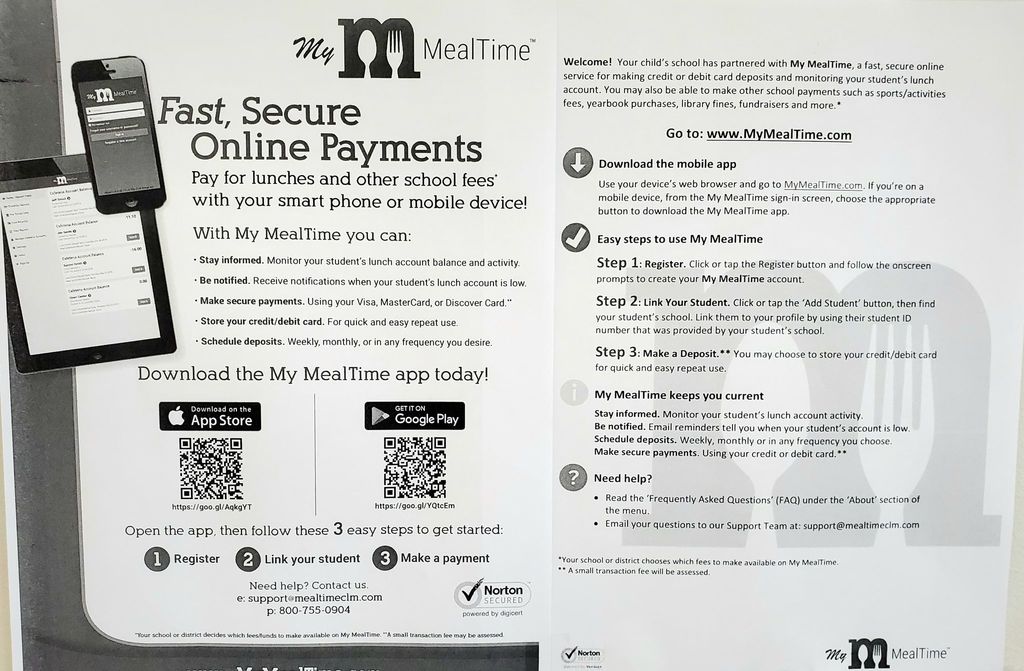 Discover Italy! Informational meeting: Tuesday, September 27th @ 7:00 pm at the Enterprise High School Cafeteria. #students #travel #italy #wallowacounty #wallowa #joseph #enterprise #education #school #explore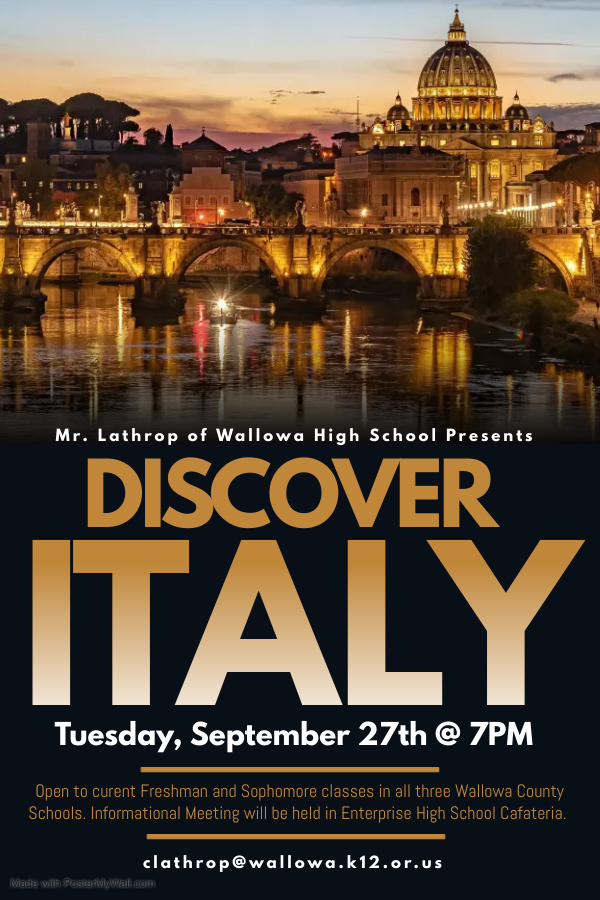 HOME FOOTBALL GAME 9/22 THURSDAY AT 7PM VS. PRAIRIE CITY/BURNT RIVER #football #fall #sports #wallowacounty #easternoregon #joseph #jcs
HOME GAME- VOLLEYBALL 9/22 vs Imbler @ 5pm #sports #fall #volleyball #wallowacounty #easternoregon #eagles
Picture retake day! All students and staff that still need pictures taken please see Charity on the wrestling deck on OCT. 5th starting at 8:30am.
JCS homecoming week is coming up! September 26th-October 1st!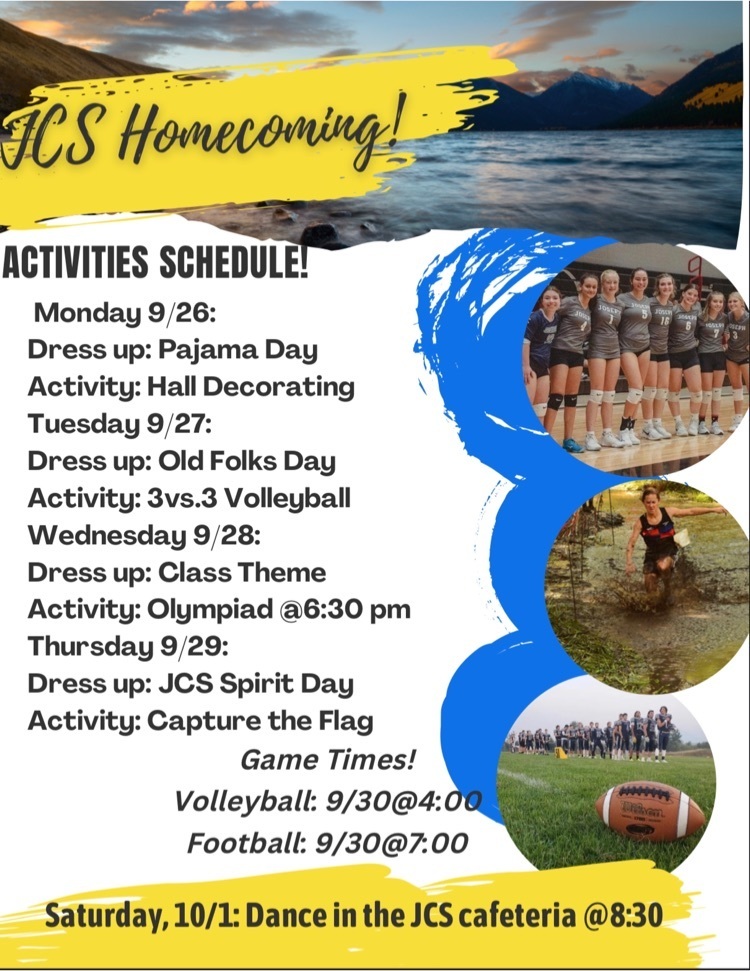 Good luck in North Powder this weekend ladies! (Powder Valley Tournament 9/16-9/17) #Joseph #Volleyball #Sports #Eagles #EasternOregon #WallowaCounty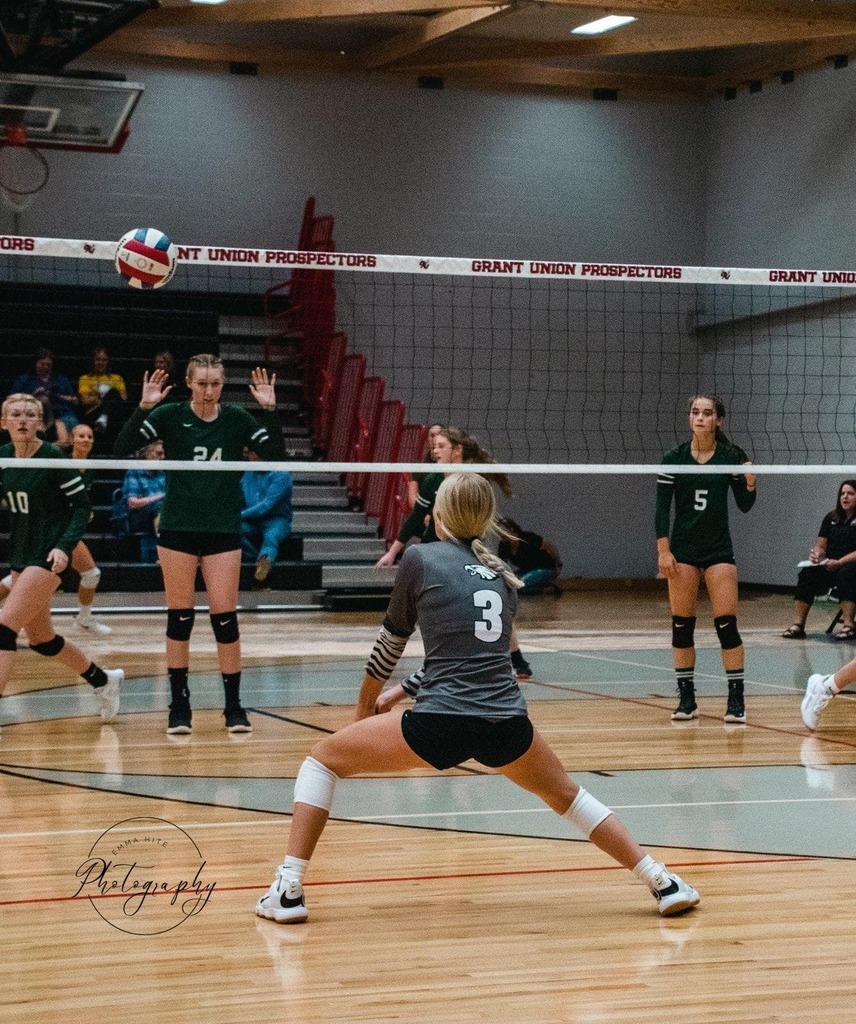 Physical scientists put Newton's Laws of Motion into practice today by building a giant Rube-Goldberg machine.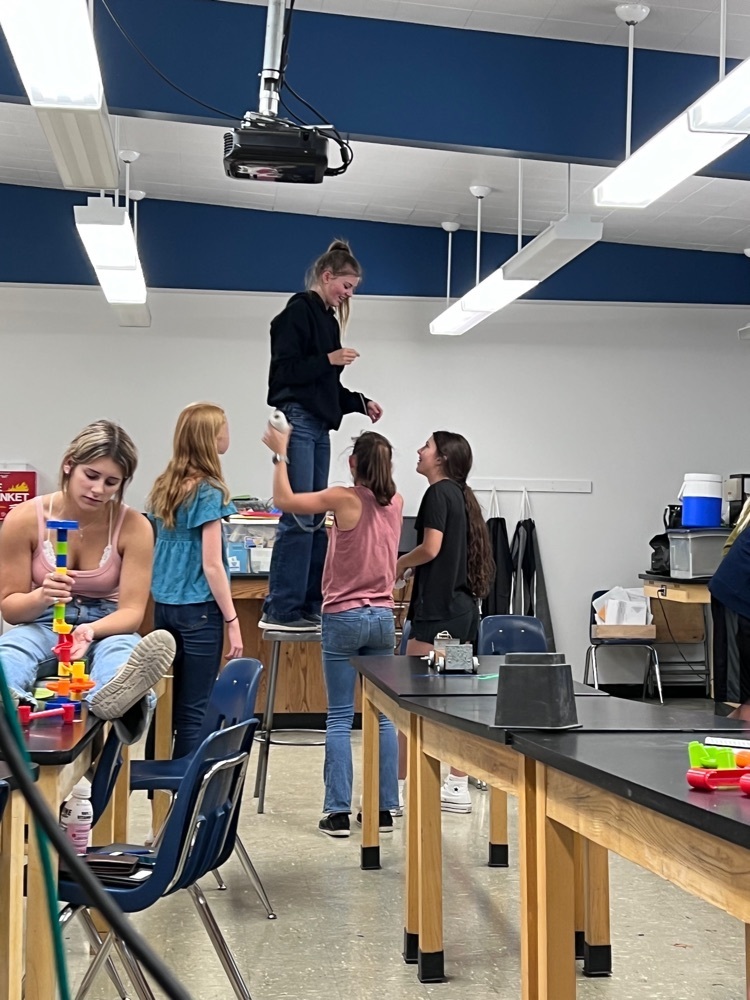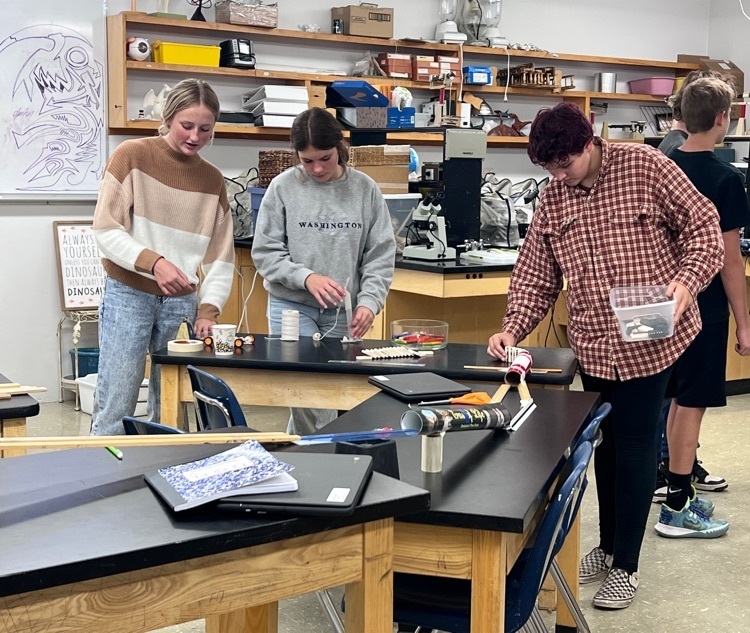 Joseph Charter Earth Science students used their culinary skills to build edible topographical maps of landscapes around Oregon.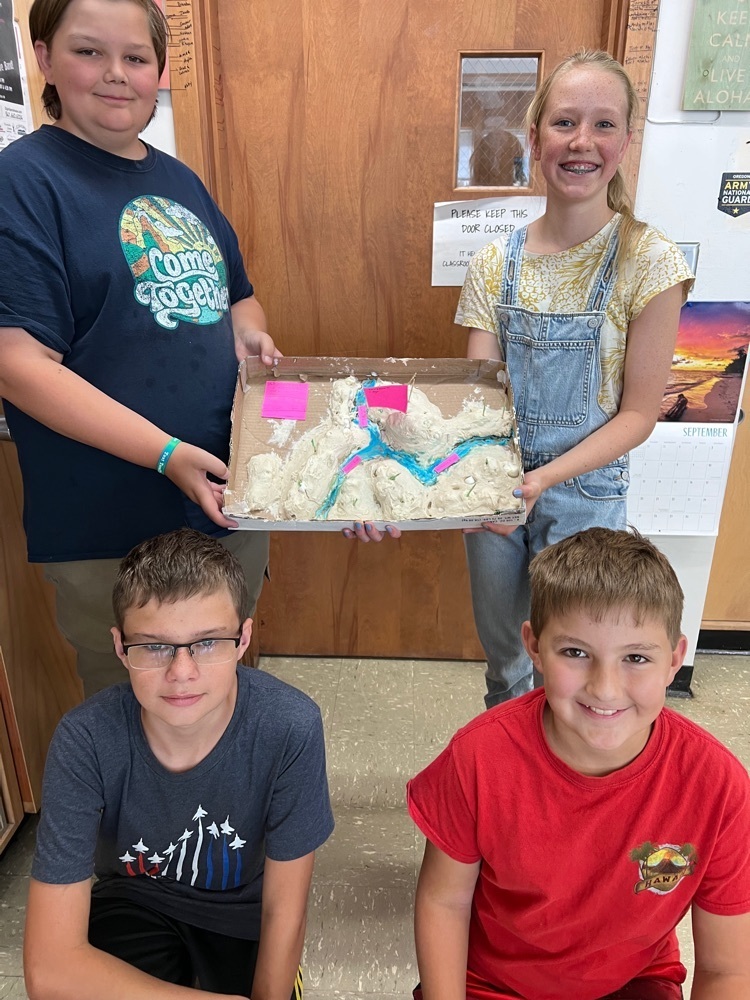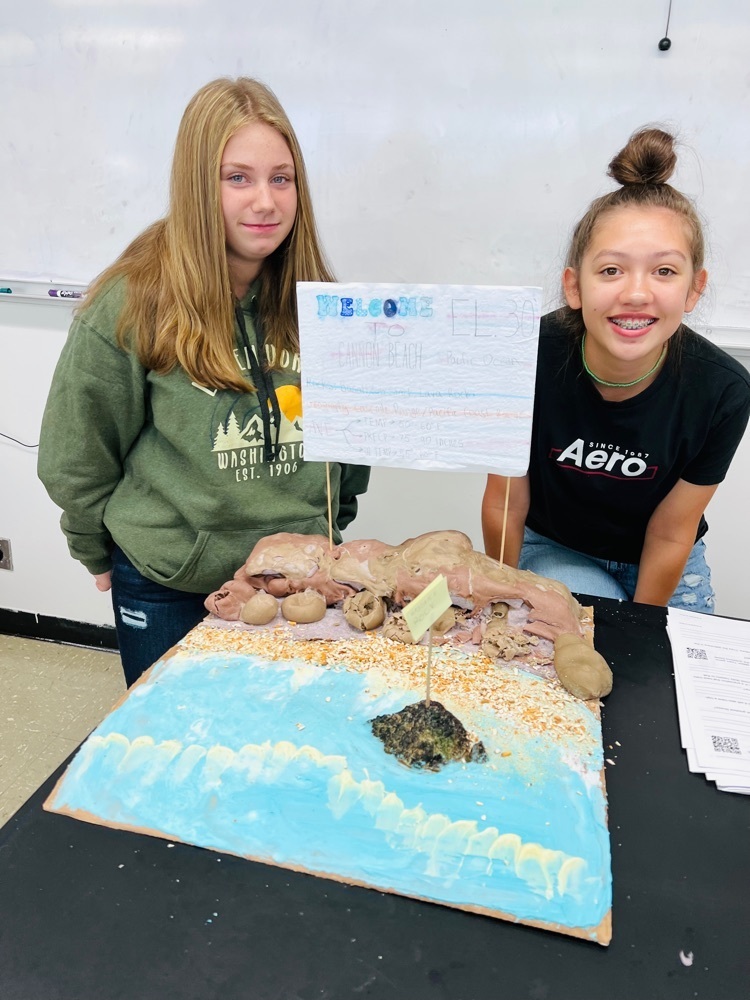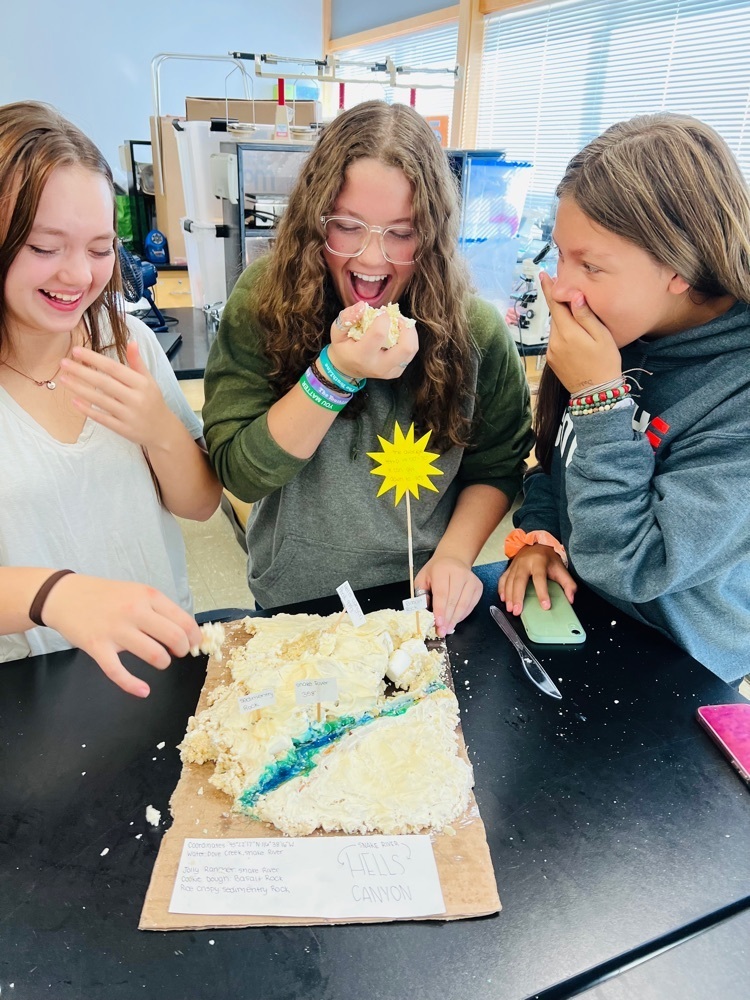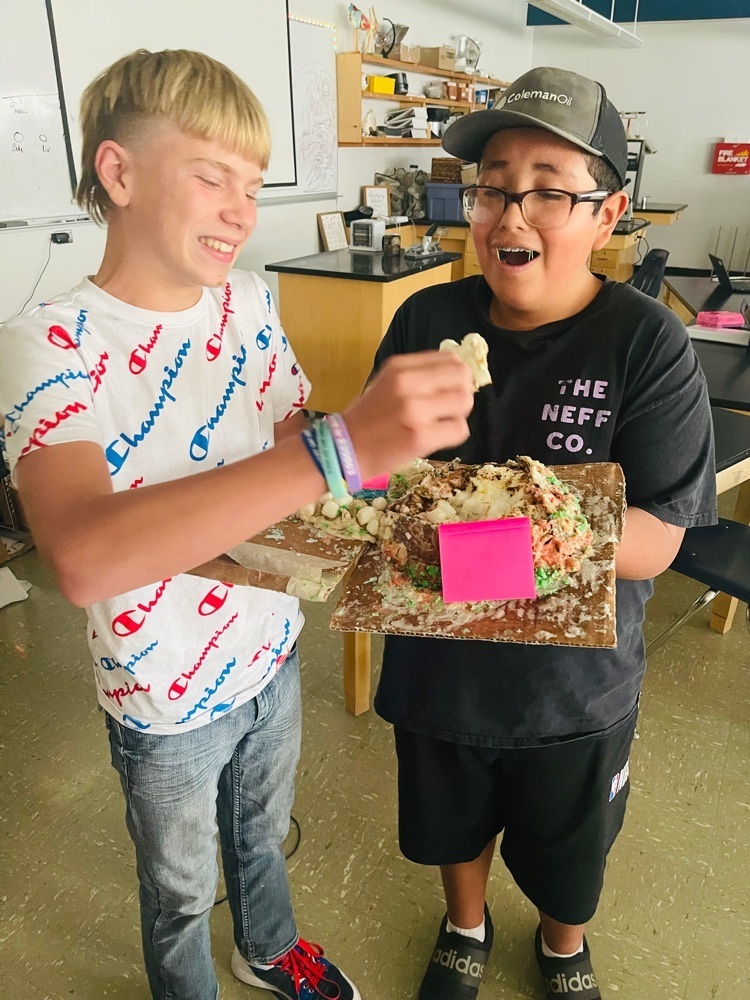 Home Cross Country Meet!
A HUGE THANK YOU to our wonderful kitchen crew! Not only do they serve a wonderful lunch but also put their creativity to work decorating the cafeteria. 🦅